Can't Lose Weight No Matter What?
Dare to be the best version of yourself
Endoscopic Revision
After Bariatric
¿WHAT IS AN INTRAGASTRIC BALLOON?
The gastric balloon is a polymer balloon that is placed endoscopically and lasts between 6 months in the stomach. It is a reversible method of losing weight in overweight or obese patients. From 10% to 20% of the weight (corresponds between 10 to 30 Kilograms):
✓ Less invasive procedure to lose weight

Expected Weight Loss
Lose from 10 to 30 k in 6 months
What is Endocospic Gastroplasty?
It consists of sewing the stomach inside through endoscopy to shorten it in length and width, leaving it in the shape of an accordion, being able to lose weight between 10-20% of the total body weight
Duration of the procedure 2 hours
Weight loss between 10 and 20% of total body weight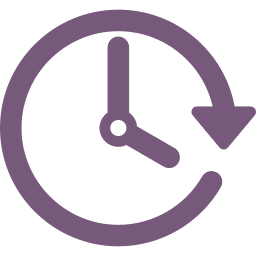 Recovery time 3 to 5 days
What is Endoscopic Revision After Bariatric?
Ideal for those people who gained weight after a bypass or gastric sleeve
✓ Sew the stomach through endoscopy
✓ Argon gas to decrease the size of the stomach
Don't keep the overweight and obesity complex! You have the right to feel better!

Don't keep the overweight and obesity complex! You have the right to feel better!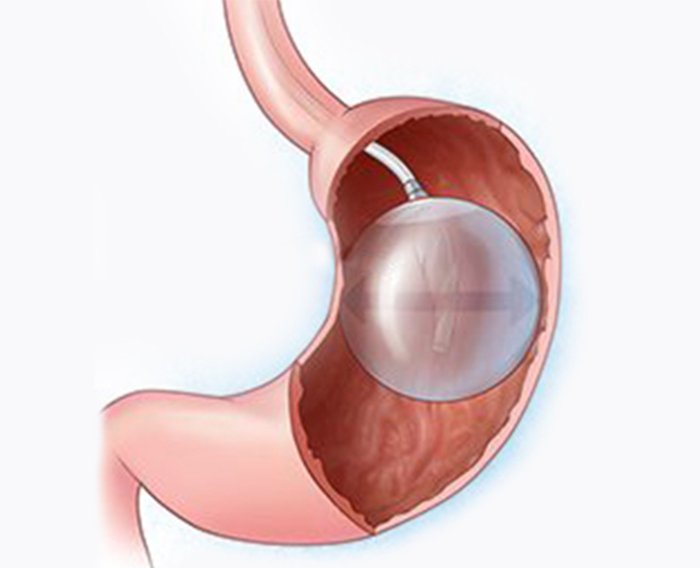 This is a soft silicone intragastric balloon that is endoscopically placed into the stomach, inflated with saline, and can last up to 6 months inside the stomach.
¡THE BEST GASTRIC BALLOON IN THE MARKET!

According to my criteria, this silicone balloon is the best in the market. It has many years in the world of Endoscopy, it is very easy to place and remove, with a low complication rate, and excellent results over time.
We´ll be happy to make a consultation to determine if you are an ideal candidate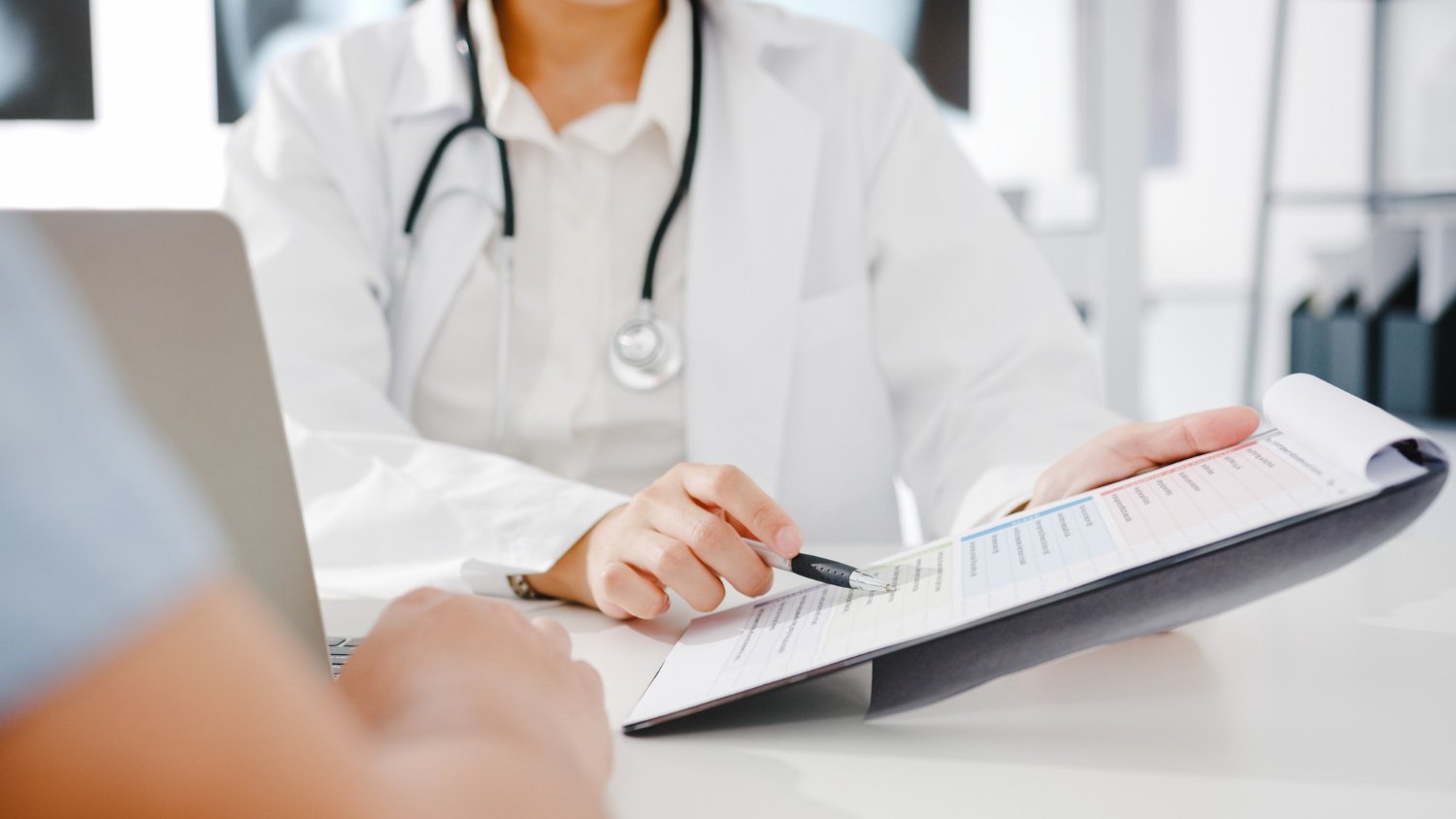 We´ll be happy to make a consultation to determine if you are an ideal candidate
Internal Medicine – Gastroenterology and Digestive Endoscopy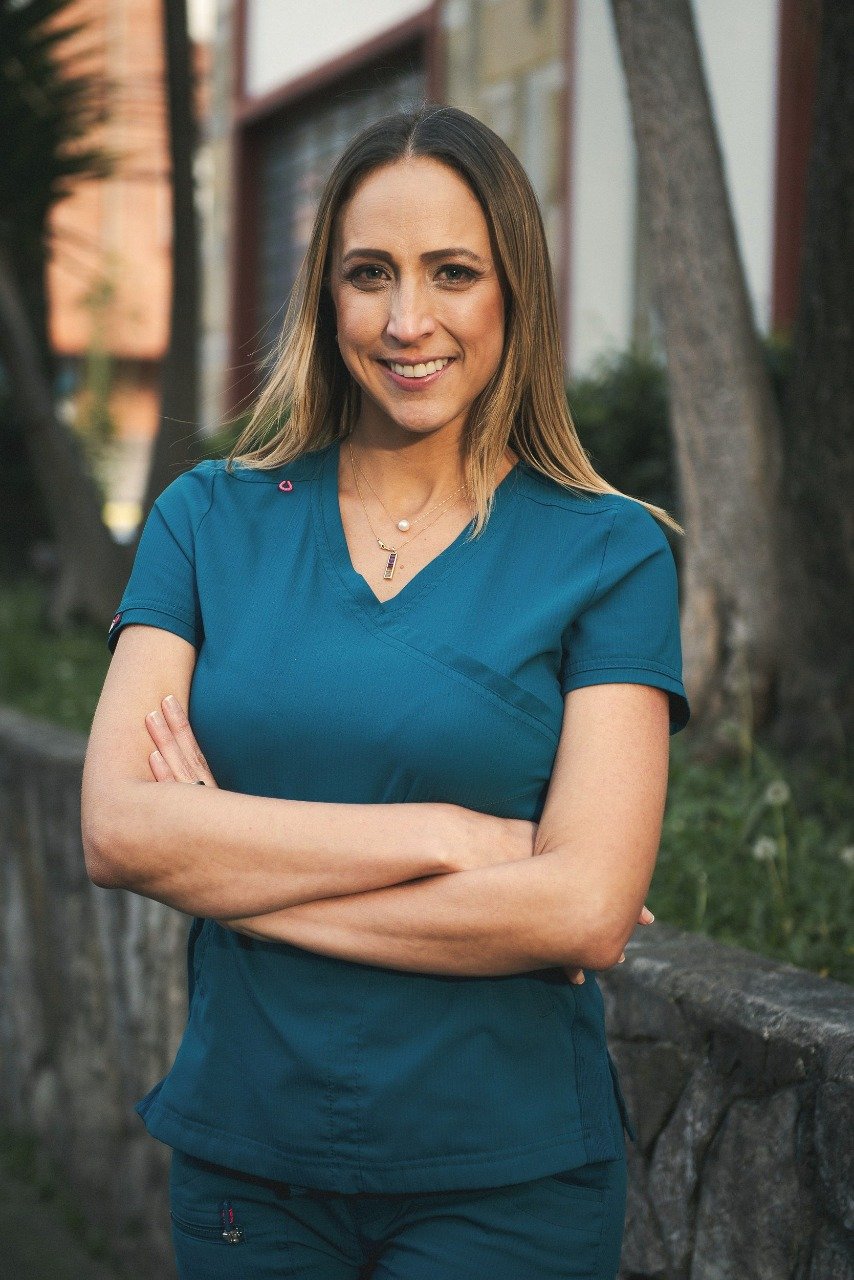 Internal Medicine
Universidad Central de Venezuela
Subspecialty Gastroenterology and Digestive Endoscopy
Pontificia Universidad Javeriana – Bogotá, Colombia
Certificate in University Teaching
Universidad del Rosario – Bogotá, Colombia
Gastroenterologist at Colmédica Medicina Prepagada and AXA Colpatria
Endoscopic Video Capsule Training
Training in ERCP and Enteroscopy
Clínica Metropolitana, Caracas- Venezuela
Observership: ESD (submucosal dissection) in ex vivo models, detection of early neoplastic GI lesions, NBI- magnification
Fukuoka, Japan. Kyushu University Hospital
Observership in Advanced Endoscopy
Denver USA. University of Colorado
Master in Swallowing Disorders
Universitat Autònoma de Barcelona
Advanced Medical Skills Master. Advanced and Therapeutic Digestive Endoscopy Specialty
Hospital Clinic, Universitat de Barcelona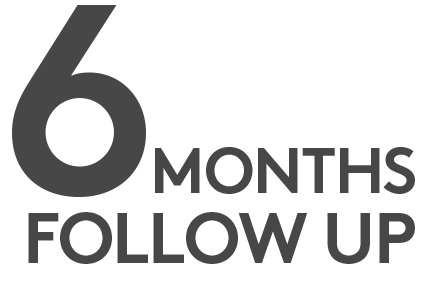 We will be with you during 6 months after the intervention to support you throughout the adaptation process at no additional cost.
Certified by the Centre of Excellence of Gastric Balloon in Colombia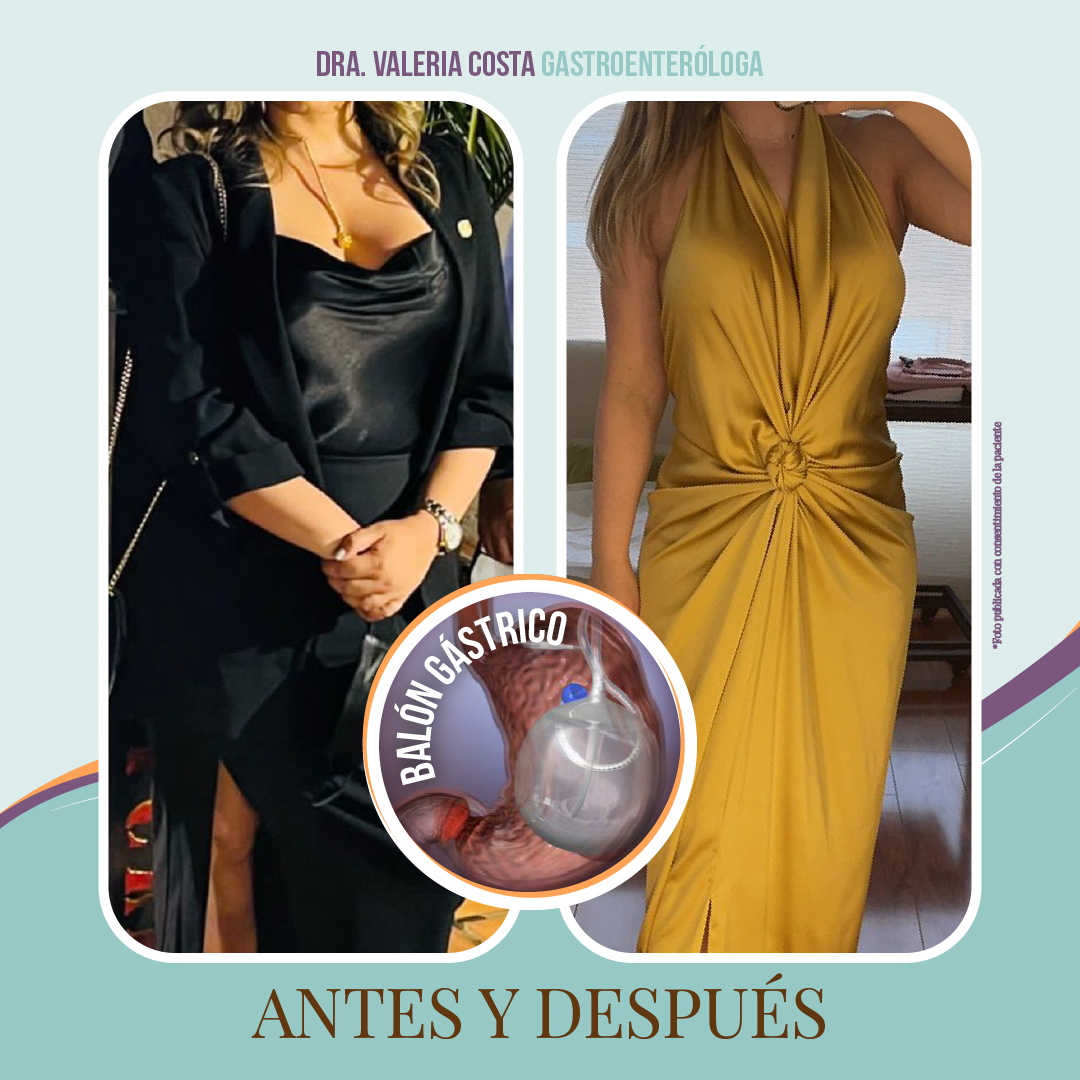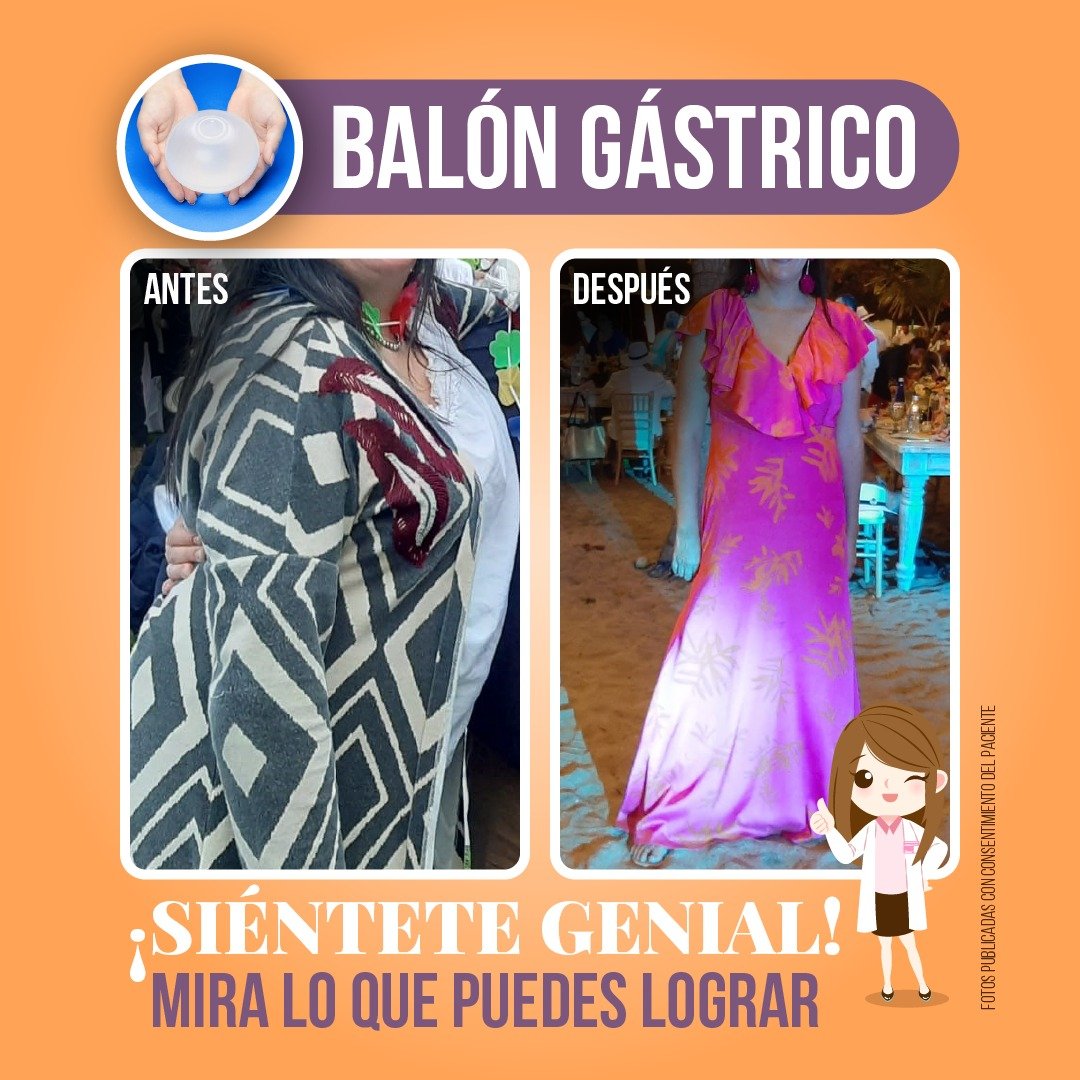 TESTIMONIALS 5
I am happy with the results of the procedure carried out by Dr. Costa, and by the companion and advice provided.
Erika Natalia Guzman Diaz
I had an attention from the doctor and her team where the human quality was excellent THANK YOU
Excellent knowledge and handling of the subject, she is very clear in her explanations and shows a lot of commitment to her patients.
CELEBRITIES WITH GASTRIC BALLOON

INTERNATIONAL GASTRIC BALLOON INSERTION PACKAGE
¡Do it in Colombia, you will be in the best hands!
+Cheaper than in other countries
+Trusted professionals
+Safe
1. Ball insertion and removal
2. Anesthesia
3. Psychiatry
4. Home care by trained nurses
5. Intravenous medications for post-operative care
6. Nutritional and medical assessment, with personalized nutrition and physical training
7. Consultations with gastroenterology
8. Endocrinologist
Would you like to know if you qualify for a Gastric Balloon?